Dogs come in all shapes and sizes and the same applies to their crates. Therefore, you need to make sure that your furry friend isn't feeling like King Kong in a smaller, tiny crate or a small bird in some cavernous aviary. It is important that you choose the right crate for your dog; so below are some critical points you might want to consider while shopping for the right crate size for your dog.
1. Consider How Big Your Dog Will Get
A three-month-old goldendoodle pup weighs as much as 25lbs. However, at six months old, the dogs weigh in at approximately 50lbs, meaning you would need a new crate. Remember, buying a crate each time your pup outgrows it might prove a little costly and time-consuming. By calculating the sizes of ideal dog crates for your doggie when he/she is fully grown means you can choose the perfect dog crate size from the onset.
2. Plastic Dog Crate vs Metal Dog Crate
The plastic crates have softer walls to provide the much-needed comfort for your pooch. Even so, they tend to be much smaller their metal counterparts and most have a metal door. Solid wall crates are recommended, particularly if your furry friend is uncomfortable traveling or even an instance when you don't want them to know you're making a visit to the vet. The plastic crates are worth considering if you need a sense of false security.
Depending on the type of metal used in its construction, metal crates can be either weaker or stronger than their plastic counterparts. Note that the plastic walled crate alternatives may not be ideal if you wish to crate train in your home. For this, you are better off with metal wire dog crates that are easier to clean and store. The specialists from thepamperedpup.com/best-strongest-indestructible-dog-crate-reviews/ say wire crates are most useful for travel purposes, as many wire crates are easily collapsible to make them easier to transport. With this feature, storing the crate when not in use is easier than other crate variants.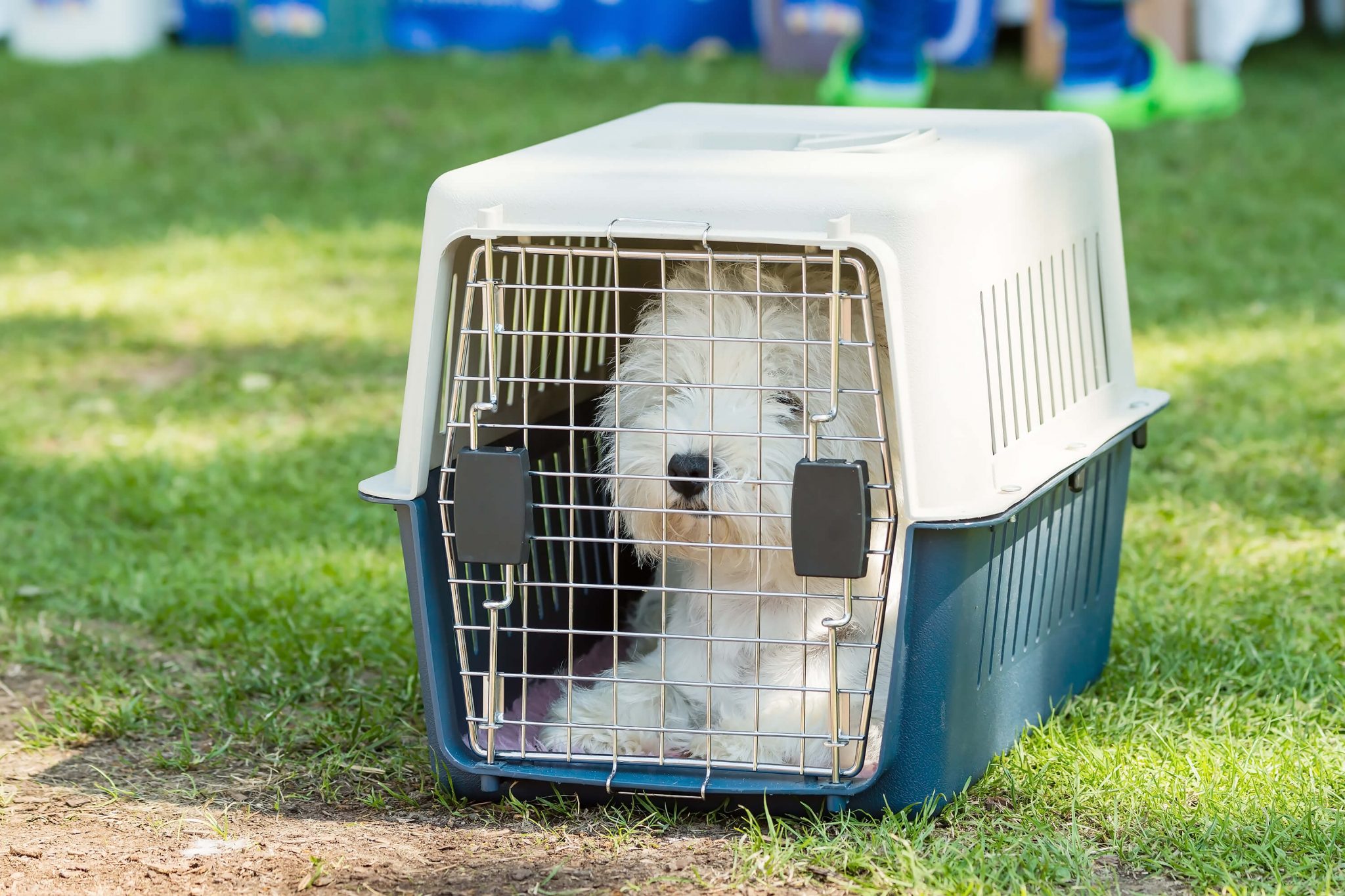 One important point to consider: The wire dog crates do not hold odors like the metal and plastic crates do.
3. Selecting the Most Appropriate Small Crate Sizes
The smaller dogs, including the Pomeranian, Shih Tzu, and Cocker Spaniel need much smaller crates. Choose a crate that is too big and the dogs will comfortably help themselves at one end and take a nap on the other end, which is a nightmare when house training.
Whether you are considering a plastic or wire crate, do not overlook the door. Smaller hinges and gaps can easily be chewed off by tiny jaws able to fit in the smaller gaps. The appropriate small crate for your tiny dog should be soft and homely. It should ideally contain a bed and a blanket. Note that a wire crate can be very cold for the small pup; therefore, let the cage have a more comfy feel for your canine friend.
Choosing the most ideal crate for your canine friend will help make him more comfortable. This is what it boils down to. It is important that you make your furry friend comfortable by providing a space he can call home. Therefore, consider the aforementioned tips if you want to be sure you're spending money on the ideal dog crate.