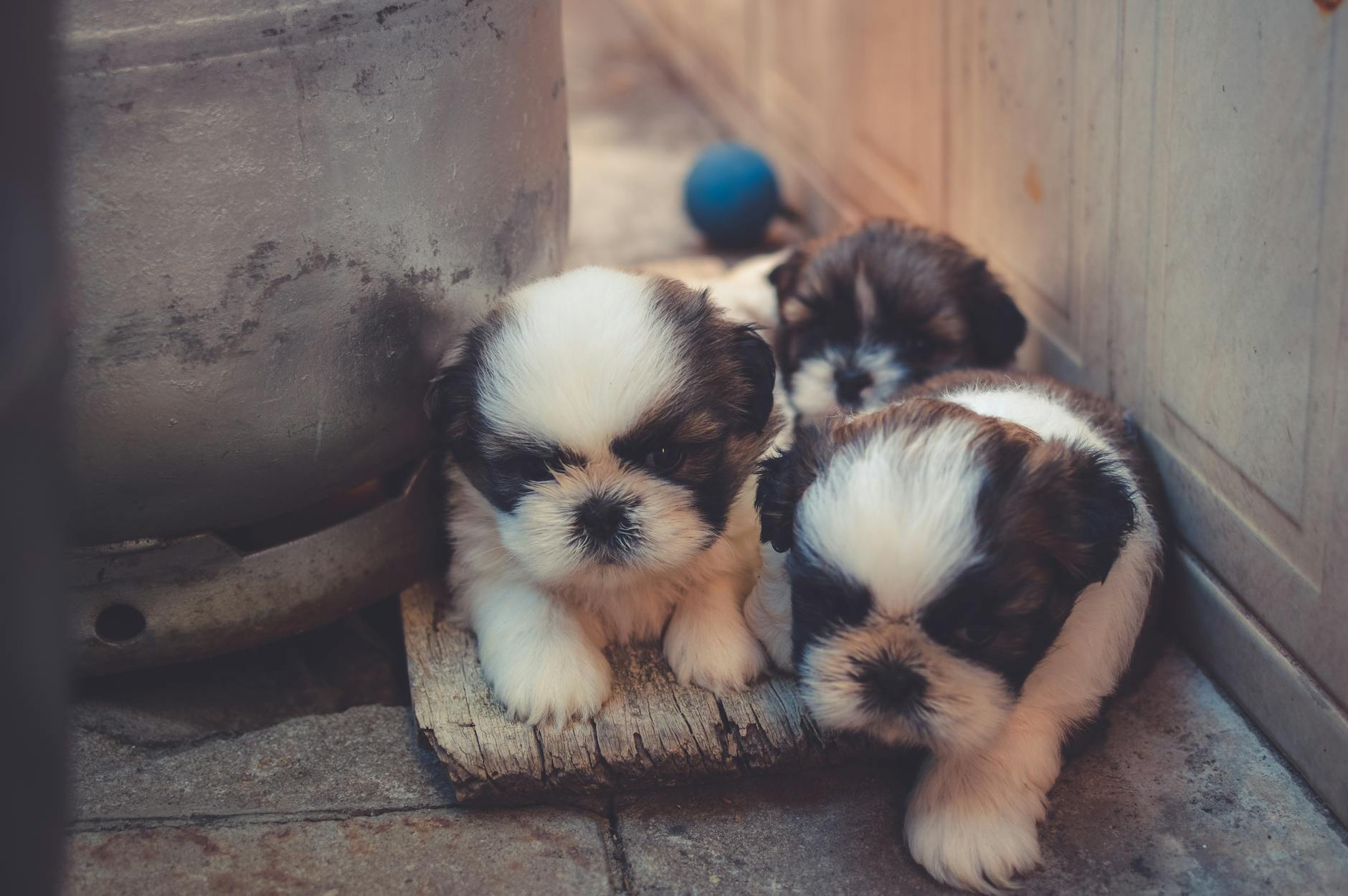 It's been more than a year since the pandemic entered our lives. And let's face it, houseplants aren't exactly a two-way relationship. So it only makes sense that more people have been volunteering to foster dogs during the lockdowns.
If you're one of those who've decided to parent a male puppy, congratulations! Now you'll be looking for a name for your new four-legged friend. There's a lot to consider here, with your pet's name determining his entire identity. So no pressure then!
Let's begin with the basics. Like names for babies, pet names have a tendency to go in and out of fashion. Some of the more popular names at the moment include Coco, Bailey, Cooper, Champ, Lucky, Marley, Duke, Scour, Teddy, and Rocky. Actually, names after food and drink are especially popular right now. So don't be surprised if you run into a Dumpling or Mocha. Of course, you could instead go with a traditional one like Rex. Or if your dog has a face that looks human, names like Brian or Kevin might be fitting.
Giving your dog a name is important, and not just for your dog, but for you too. After all, what you call your dog says a lot about you When you're taking him for a walk in the park, and you're calling out "Edward" or" "Champ", you've giving your fellow dog owners an idea as to your personality and likes. Dog names used to be separate from humans, but now rather than traditional dog names like Rover, owners are giving them real names.
It can be hard to decide on a name for your dog. Maybe you're one of the many new dog owners looking for a unique name, or you simply want something creative. You can go for something handsome and boyish or one that is tougher, depending on your dog's breed and appearance. Or perhaps he has a gentlemanly appearance.
There are some hilarious dog names you might like, or you might want to name him after a character from your favorite movie. With a wealth of inspiration out there, it can be a challenge to work out which way you want to go. Choosing a name for your male dog can even be stressful. Here are a few ideas to get you started.
Toby
Tony is a kind of "good guy'" name. It could be that your pet is shay like Toby from The Office, the mild-mannered character who works in Human Resources. Or it could be how he howls or takes your socks, reminding you of the bachelor boy of country music, Toby Keith.
Winston
Overwatch fans may like this particular name for an energetic puppy with a big, strong attitude. Whatever the reason, the Tesla Cannon and gorilla strength that is Winston is the perfect choice for a brut of a dog who also enjoys cuddling on the couch.
Louie
Dogs named after members from the British royal family are on an upwards trend. Maybe many pet owners are fans of Prince Louis, the youngest child of Prince William and Kate.
Moose
According to Rover, 12 per cent of dog owners chose their dog's name after nature, a plant, or an animal. Unsurprisingly, the name is suitable for larger dogs with reputations for taking charger but who are also gentle giants underneath.
Hank
There is/have been a lot of famous people called Hank, including Han Aaron, Hank the Cowdog from the children's books, and Marvel hero Dr. Hank Pym, it's a resectable sturdy and strong name that's suitable for a loyal canine companion.
Dexter
Dexter sounds like a great name for a stocky and beefy dog with a tough persona. Maybe pet lovers watched Dexter, the series from Showtime about a serial killer. But then it could be that it's a popular hipster name.
Jackson
When it comes to millennials, the odds are higher that they become parents to pets than humans. Pet Business says that 70 per cent of millennials are pet owners and 56 per cent are parents to dogs. Jackson has topped the list of human baby names for many consecutive years, which may have had some influence over puppy names too.
Conclusion
If one positive thing has come out of the pandemic, it's the increased number of animal adoptions. As people continue with a working lifestyle that sees them woking remotely, more pets will likely find homes. If you're someone who plans on giving one of these pets a home too, check out the above list of
dog names
for inspiration.